Our Seiko's Industrial Sewing Machines for Heavy Material certified in 2016 Funabashi Selection.
Our articles have been published in JSN magazine. (Update!)
>>From January issue of JSN magazine
Our Seiko Brand Industrial Sewing Machines acknowledged as "Brand Made in Funabashi". The certificate awarding ceremony was held on December 16, 2016, and Mr. Takuma Furudate, our president attended the ceremony.
"What is Funabashi Selection"
Funabashi City is promoting the local branding of excellent products made in Funabashi region. One of the concrete approaches is "Funabashi Selection" project. In this project, citizens, indigiduals and companies are invited to present their processed foods using agricultural produce or marine product, and excellent industrial products, handicrafts, etc. made in the city, which can be accepted as a "Funabashi-Speciality Brand" when they are judged to be unique to Funabashi by "Funabashi-Speciality Brand Conference".
>> 2016 Funabashi Selection Certified Product

Photo Caption: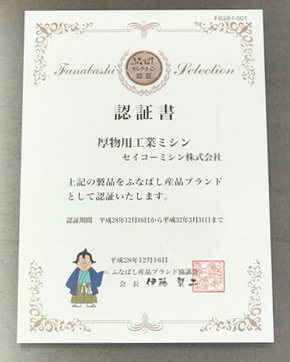 Funabashi-Speciality Brand Certificate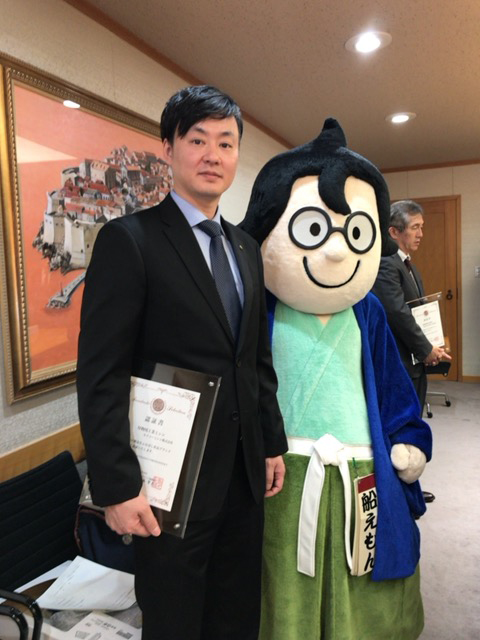 Funabashi Selection Awarding Ceremony (Mr. Furudate, president of Seiko Sewing Machine Co., Ltd. and "Funaemon", Funabashi City's mascot character)